Europe has given up on the effects of medicine and shifted to touch care!
BReINIn France, the pillar of treatment for dementia has switched from drugs to holistic therapy (holistic medicine), and in other European countries, considering the limitations of drugs, medical care that emphasizes communication between people, including touch care. I am shifting to watching.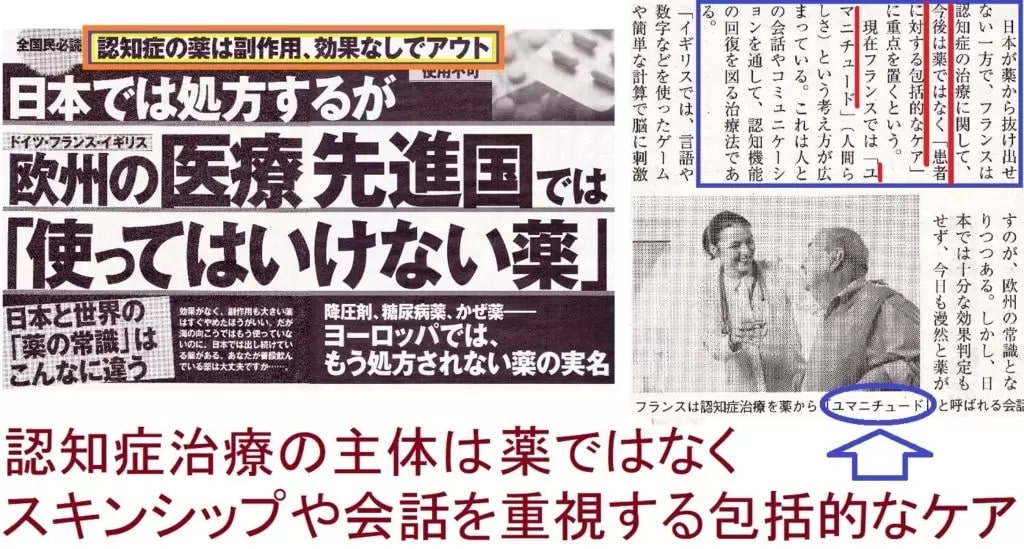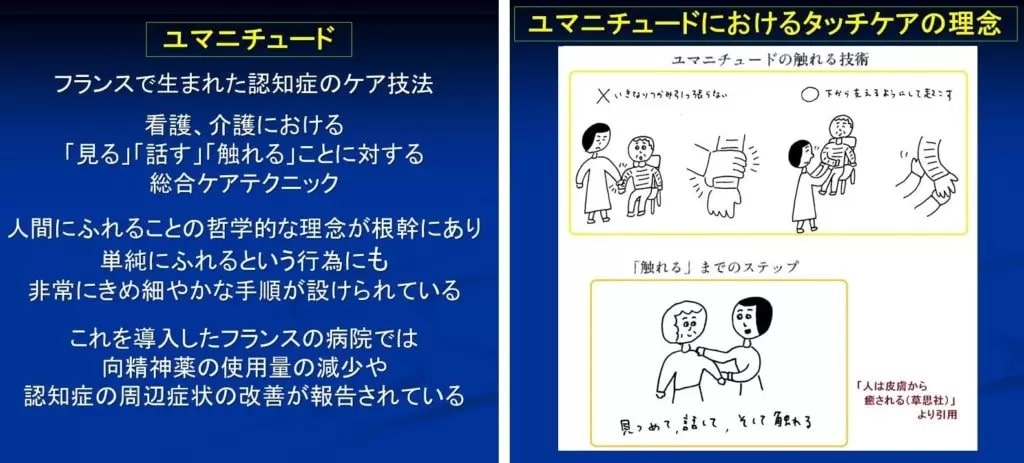 In the United States, Dr. Dale Bredesen et al.'s Recoding method is attracting attention, and it is also a therapy (mainly improving diet and lifestyle habits) that sets it apart from conventional pharmacotherapy.
A major problem facing Japan that cannot get out of drugs - dementia due to drug damage -
On the other hand, drug therapy remains the first choice in Japan, and furtherPolypharmacy (phytotoxicity due to multiple drug use)It is difficult to say that it is widely recognized for About polypharmacyThis articlefor more information.

BReINFurthermore, as symbolized by drug-induced geriatric syndrome (decline in cognitive function caused by drugs),The drug itself causes or exacerbates dementia(Click the article below to view).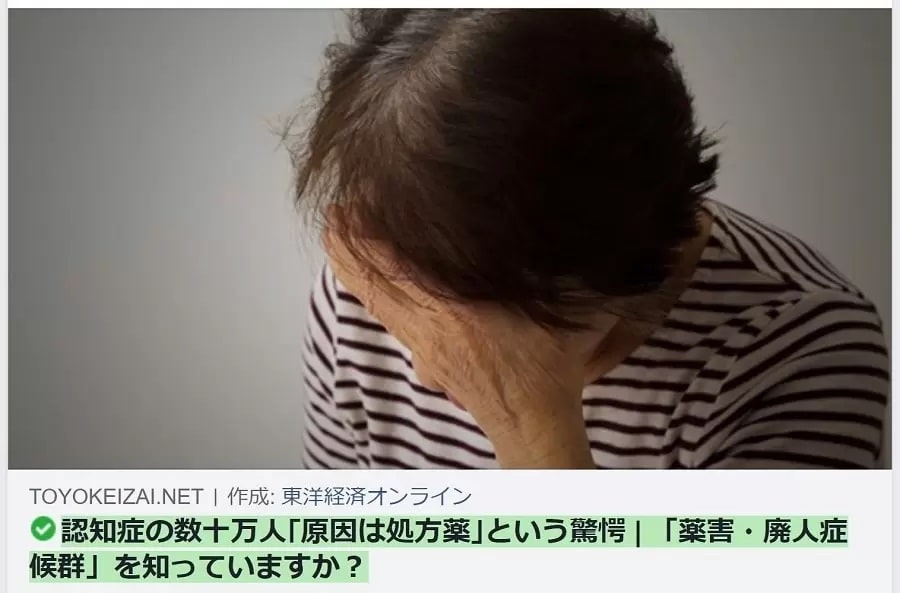 ``Lack of conversation and physical contact'' in the corona wreck is exacerbating modern people's brain fatigue!
There is a theory that the human brain developed by evolving communication with each other, and in fact, it is known that if communication is completely eliminated, most infants will not develop normally and the risk of death will increase.

In the corona crisis, communication itself, which can be said to be indispensable for humankind, has become distorted, and it can be said that this situation cannot be overlooked.

It is known that close communication between people, including physical contact, is an extremely important and important factor not only for healthy brain development, but also for preventing dementia in old age.

Recent studies on fatigue suggest that ``ignoring brain fatigue (brain overwork) increases the risk of dementia.'' also in our associationExacerbation of brain fatigue (brain overwork) preceded the onset of MCI (mild cognitive impairment)Many cases have been reported.
"Brain fatigue care" and "dementia care" are synonymous!
The symptoms of brain fatigue (brain overwork) are endless, but for example, unnatural injuries such as falling on a flat surface, chronic pain, accidental bites (biting the inside of the mouth by mistake), sudden deterioration of eyesight, Driving mistakes (accelerator and brake pedal mistakenly), decreased sensitivity to heat and cold, deterioration of taste and smell, decreased ability to concentrate, etc.

People who leave these unattended are thought to be at risk of developing dementia. video shows.

It's never too late to have dementia.As long as you have the perspective of brain fatigue (brain overwork), you will surely see a medical view that does not rely on drugsmust.
The video below is from a TV program that introduces French touch care (Humanitude) and Swedish touch care (Efleurage). Please take a look.
The video below is the treatment scene at our clinic. There are more than 8 techniques that were actually used, and you can see some of them (3 types) in the video. Please watch it.
Medical consultation (for those who want to improve their health literacy)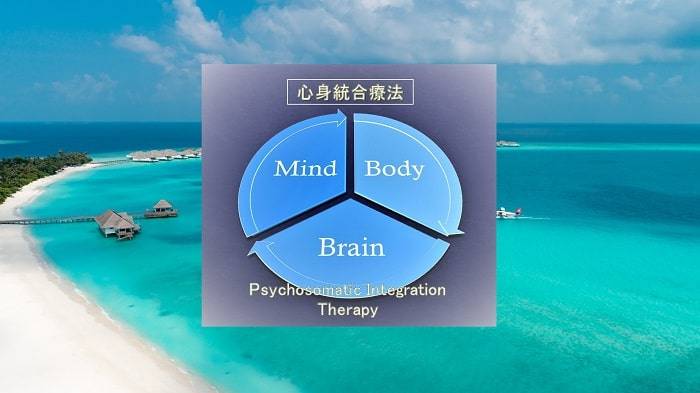 We will answer your questions about health issues, treatment of diseases, etc.

Please contact us by phone or online (ZOOM) (this is a paid service).

Example: "I am having problems with CRPS (RSD) treatment. What should I do?"
  I would like to know more about mind-body integration therapy."